Goondiwindi property finds perfect cotton alternative in Sentinel IG sorghum
Goondiwindi property finds perfect cotton alternative in Sentinel IG sorghum
June 17, 2020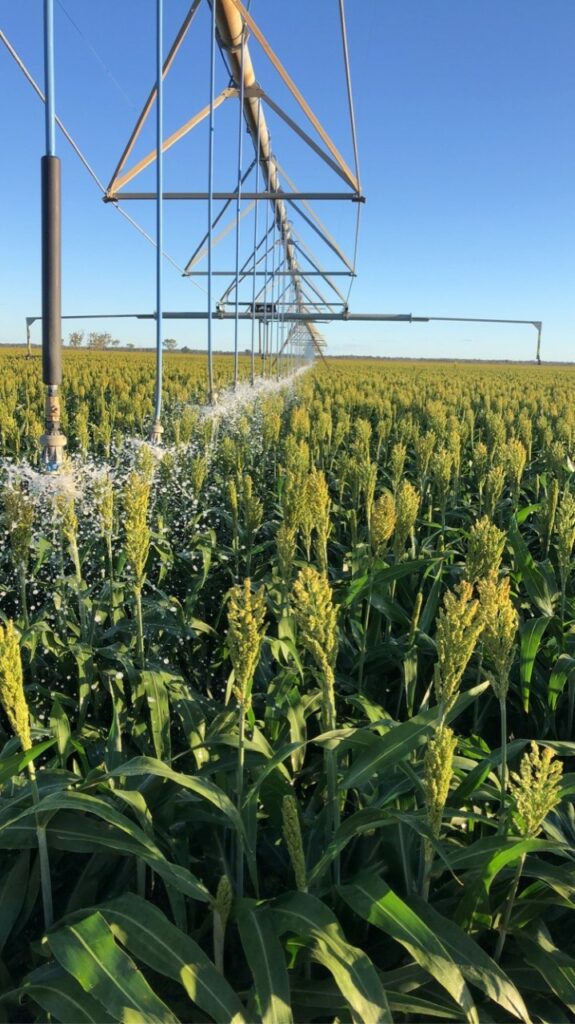 Cotton is the lifeblood of Goondiwindi cropping and cattle operation Duddy Management, but herbicide tolerant grain sorghum has been gaining favour over the past few seasons due to its suitability for dryland and irrigation situations, high yield potential and group B chemical tolerance.
Owners Brian Duddy and his son James oversee 4000 hectares of dryland and 2000ha of irrigated cropping country. James Duddy said last summer they had chosen two fields for cotton but a lack of water meant sorghum was the safer option.
"We had two fields in long fallow for 18 months following a successful irrigated wheat crop.
"The optimal time for our cotton plant is October but given the circumstances around the drought – no water allocations or inflow – there was no water stored on farm and no ability to irrigate cotton.
"If we miss out on our cotton opportunity, we always intend on planting the next best option.
"Given the circumstances, Sentinel IG sorghum fit that bill. It's a high tillering variety which performs in irrigated situations.
"The stubble retention from the wheat crop gave us the opportunity to develop a profile of moisture, but closer to planting time, we were unable to reach that moisture as it was 30cm deep.
"We planted sorghum dry in front of a really positive forecast of rain."
The fertiliser program included 150kg/ha of MOP, which was applied in September with the use of a one tripper which cleared a path in the stubble for the John Deere MaxEmerge planter. Planting began on January 16 which included 240ha of Sentinel IG sorghum under two lateral irrigators and 10ha of Sentinel IG dryland using a rate of 75,000 seeds/ha on 1m row spacings.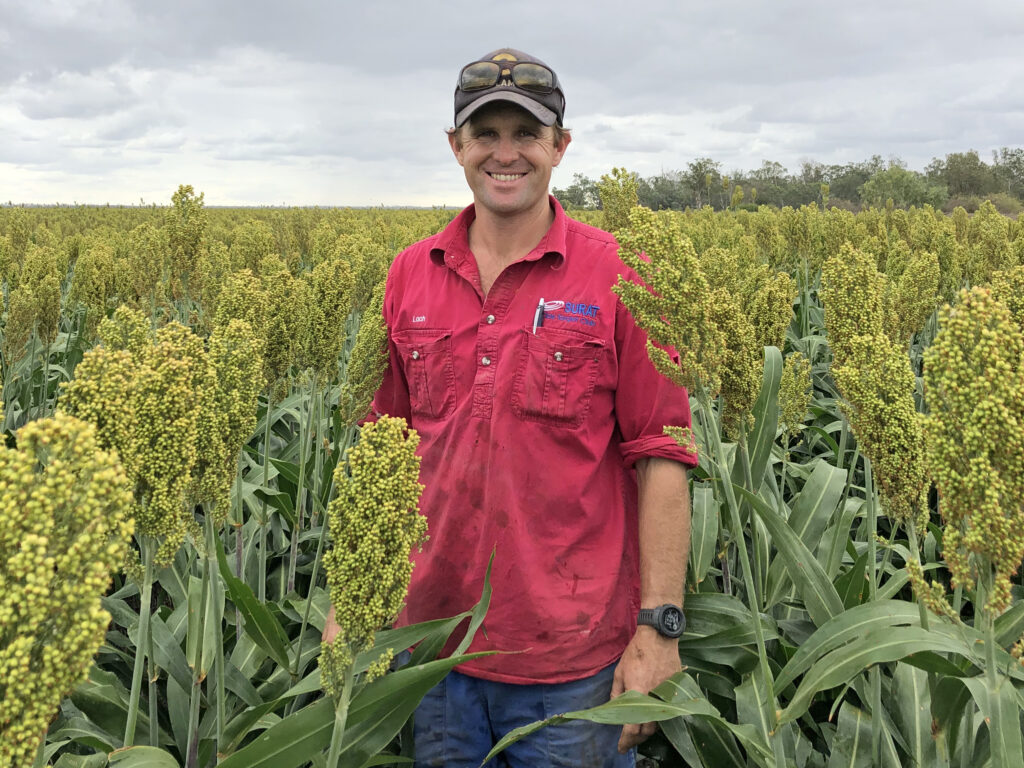 Mr Duddy said they finished sowing at lunchtime and by dark it was raining.
"The crop was essentially rain grown throughout February and March.
"We were fortunate to see a decent run in the river and after the catchment received good inflows, we were able to harvest 2000ML."
The sorghum received 1.2ML/ha through the laterals in 50mm increments across five applications. Irrigation manager David Campbell applied in-crop fertiliser in the form of 200kg/ha urea and 1.2L/ha of Awaken. The crop was then harvested in the last week of May.
"The first lateral averaged 9t/ha and the second lateral averaged 9.5t/ha," Mr Duddy said.
"The test weight and screenings were really good, and all of our deliveries have been sorghum one.
"The moderate daytime temperatures certainly helped throughout the growing period, allowing the crop to perform to its full potential."
The Sentinel IG was harvested at 17 per cent moisture and was run through the on-farm drying facility, allowing them to sell 750t and keep the rest in on-farm storage. Dryland manager Lachlan Pimm said Sentinel IG's in-crop herbicide control option was not needed for this crop but is a handy feature to have.
"We have planted a dryland Sentinel crop into a paddock which had Flame applied ten months earlier and then used Intervix in-crop to control barnyard grass and it did a fantastic job of that."