Hard work pays off for Leo
Hard work pays off for Leo
December 7, 2022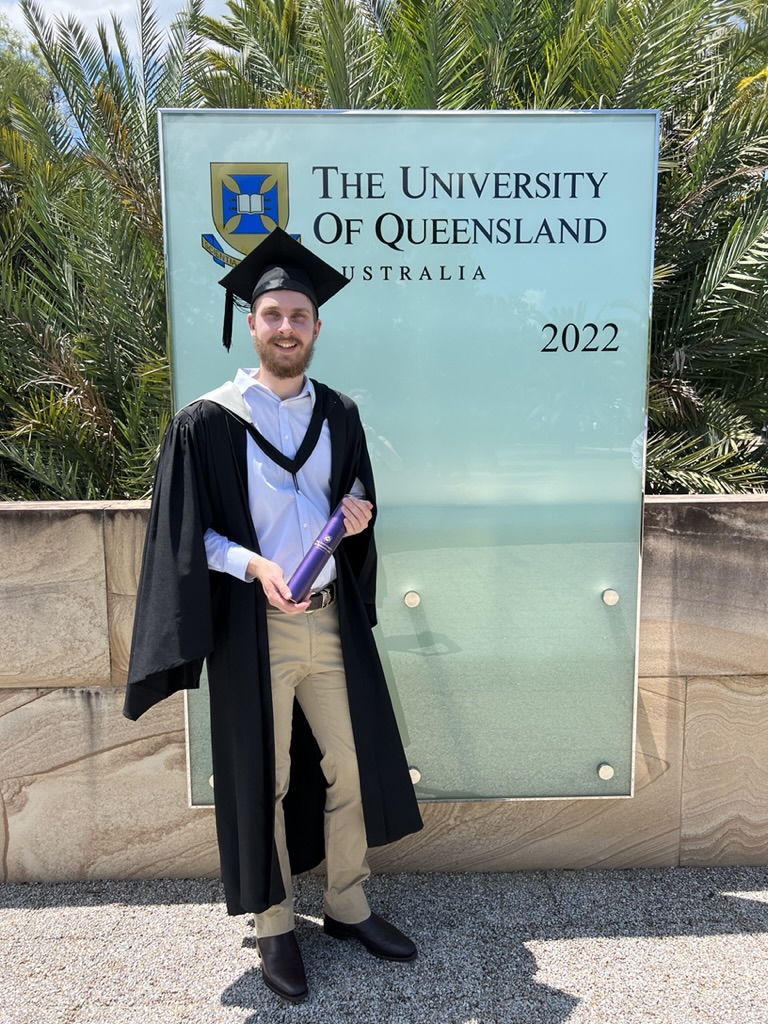 Congratulations to Leo Boden on graduating from The University of Queensland.
Leo was the recipient of the inaugural 2022 Pacific Seeds Agricultural Scholarship and this month completed his Bachelor of Agribusiness & Sustainable Agriculture.
The $5,000 scholarship is presented to a final year student completing agricultural related studies. Its purpose is to support students with costs associated with their studies such as travel and board and attending agribusiness industry events. It also provides an opportunity for the recipient to meet with Pacific Seeds researchers and take a behind the scenes look at the Toowoomba labs and operations facilities.
We would like to wish Leo all the best for the future as he takes his next step towards a rewarding agribusiness career.
Top image: Leo during his visit to the Pacific Seeds operations in Toowoomba earlier in 2022.