New resilient wheat variety announced for Aussie growers
New resilient wheat variety announced for Aussie growers
September 7, 2020
The commercial release of a new wheat variety which will be available to growers for the 2021 winter season has been announced by Pacific Seeds.
Bred by LongReach Plant Breeders, and commercialised by Pacific Seeds, Longreach Stealth offers wheat growers a new variety specially developed to tolerate dry environments.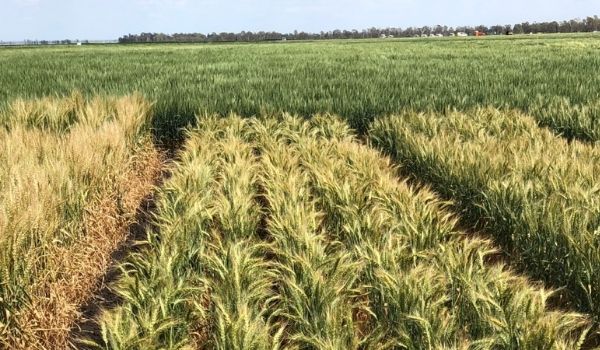 Wheat accounts for the majority of Australia's $6 billion grain production, with Aussie growers producing about 25 million tonnes of wheat per year, and accounting for 3.5 per cent of annual global production.
Brad Jamieson Pacific Seeds National Sales Manager said that Stealth is a tough, mid-late maturity wheat that performs particularly well under dry finishes. It also features a provisional MRMS crown rot rating which makes it the highest rated APH variety in the market.
"As is the goal with every new product, our objective is to provide growers with varieties that are adapted to a wide range of environments which ultimately assists in improving profitability," said Mr Jamieson.
"Along with its leading crown rot rating and tough nature, Stealth also has solid resistance to all major leaf diseases like stem rust, leaf rust and stripe rust.
"Results from in-house and industry trials reinforce Stealth's performance under tight finishes, which in recent times have become increasingly more common.
Longreach Stealth has received Australian Prime Hard (APH) classification in Queensland and Northern New South Wales, APW classification in South Australia and Victoria, along with a MRMS crown rot rating and the highest APH crown rot rating in the market.
"This variety is ideally suited to northern New South Wales and southern Queensland markets, but also provides a competitive choice for growers in southern Australia and Victoria," said Mr Jamieson.
"Pacific Seeds wheat varieties are recognised for their excellent quality and grain size. We are looking forward to Stealth continuing to add to this reputation over the next few years."
LEARN MORE: Longreach Stealth product information