Sorghum yields bolstered by all-rounder crop
Sorghum yields bolstered by all-rounder crop
September 29, 2021
With the variable Australian environment regularly putting growers through their paces, cropping farms are perennially on the hunt for a reliable variety to use during tough conditions.
While there is a number of active management techniques that can help mitigate climate risk, the benefits of sturdier products are clear, with seed providers like Pacific Seeds producing varieties that can withstand increasingly harsh environments.
Allora-based grower David Peters and his wife Tanya Peters said that after first using Pacific Seeds' sorghum MR-Bazley over four years ago at their property "Hillcrest", that the product has become their 'true and known' all-rounder product, and they've been using it ever since.
"We recently planted MR-Bazley into two-year long fallow ground after corn, and at the time the conditions were extremely dry," said Mr Peters.
"Thankfully, it rained at just the right time, and the resulting yield came out at just a bit over 10 tonne per hectare – we were thrilled. MR-Bazley stood up really well, it's not prone to lodging – like a lot of other varieties might be.
"MR-Bazley is a medium-quick maturity grain sorghum that provides growers with reliability in all situations. The ideal option for all dryland environments and double cropping scenarios, growers looking for a reliable performer have found great results with MR-Bazley.
"It's really just a good all-rounder. What we like about it is that during a tough season it will tough it out well. So it's good for both growth ends, it will perform during harsher periods and if conditions are good, it will result in a great yield."

David Peters
In addition to Pacific Seeds all-rounder products like MR-Bazley, growers are also singing praises for sorghum products the company has released – like the new hybrid Resolute.
Resolute incorporates the latest Pacific Seeds genetics to reward growers with high yields and quality across seasons. It also has the stress tolerance that can weather the toughest of conditions.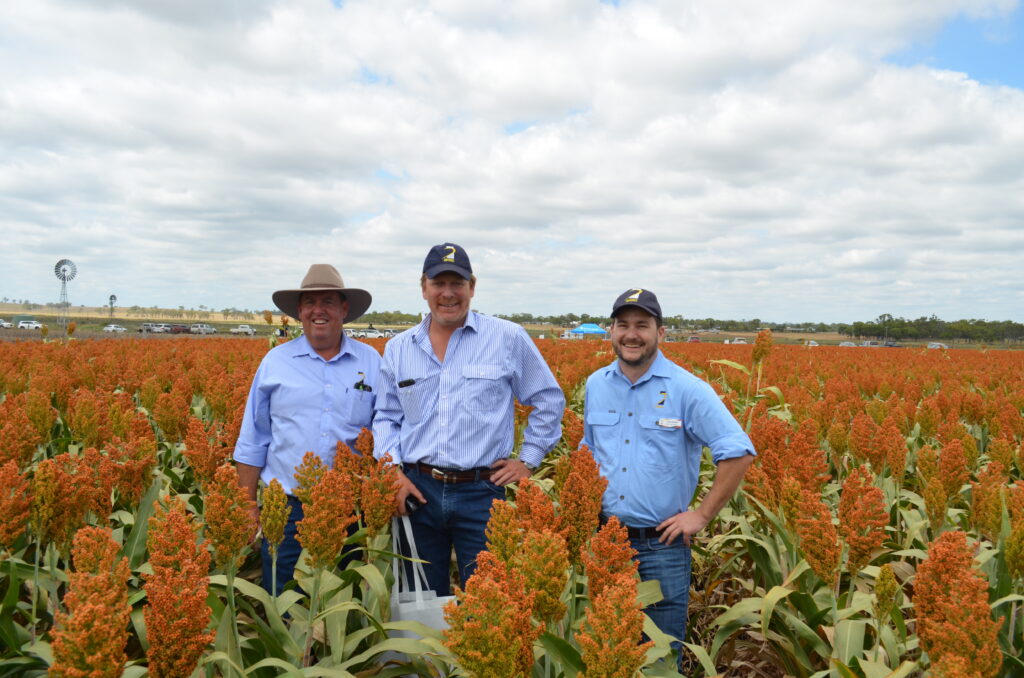 "We're still keen to try other varieties as well and the new options as they come out, we're eager to try out Pacific Seeds' Resolute," said Mr Peters.
"We're yet to have a crack at this product, but the trial data I've seen is really promising and especially now after seeing it at Foundation Farm.
In late 2019, Pacific Seeds launched Foundation Farm – new farming innovation hub on the Darling Downs in Southern Queensland. The farm has been established to facilitate the testing and proving of new technologies prior to their implementation on farms across Australia.
"It's fantastic having Foundation Farm so close to home, you get to see the newest varieties being grown and get a feel for how those products could work for the area's soil and weather conditions.
"On the sorghum front; my belief is that Pacific Seeds are certainly industry leaders. They've pretty much set the benchmark for seed companies – I don't know any other brands that can match them when it comes to sorghum.