East and West Coast growers to benefit from new wheat variety releases
East and West Coast growers to benefit from new wheat variety releases
October 19, 2021
Pacific Seeds has released two new exciting wheat varieties to the market.
Bred by LongReach Plant Breeders and marketed by Pacific Seeds, LRPB Raider and LRPB Avenger are already proving a popular choice for next season.
Pacific Seeds Marketing Manager Andrew Short said each variety had been developed, tested and extensively trialed to solve a key challenge faced by growers on both the East and West Coasts of Australia.
"In Western Australia, we saw a real need for a tough wheat variety that would thrive in challenging marginal regions," said Mr Short.
"The new LRPB Avenger is a battle-ready variety suitable for just that, offering a tough yield and excellent grain receival package."
LRPB Avenger is a quick spring variety for main season planting and has an APW(N) classification. With a sought-after medium-long coleoptile length, LRPB Avenger delivers a tough and reliable solution for growers in the marginal wheat growing areas of Western Australia.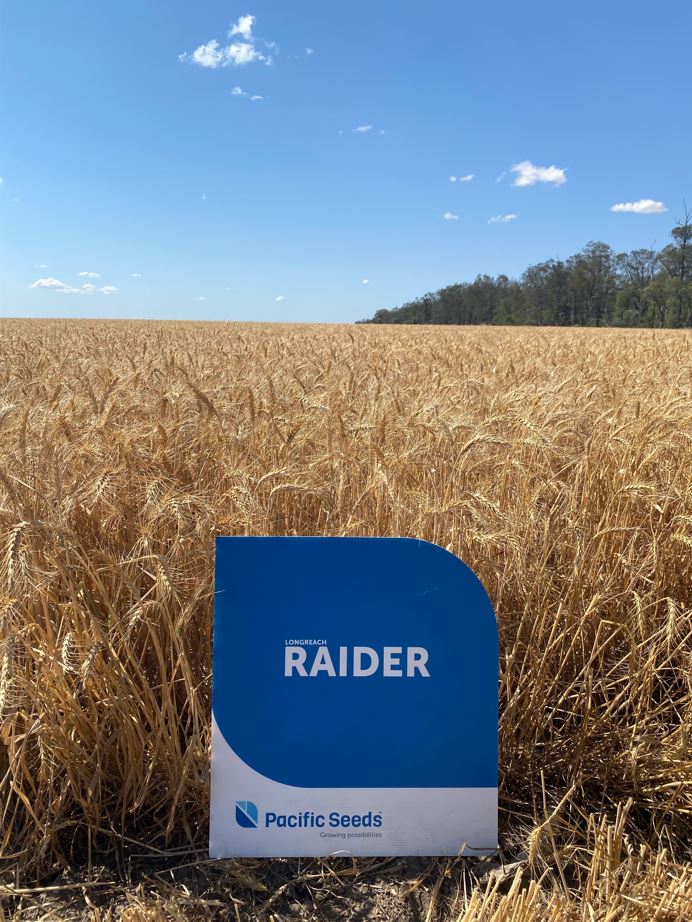 Farmers in New South Wales and Queensland also have the new variety LRPB Raider offering greater flexibility in sowing windows without compromising on relative yield performance.
"LRPB Raider is an APH wheat variety developed specifically as slow-spring option suitable for Early-Mid season planting," said Mr Short.
"As a high yielding variety, Raider also provides growers stable yield performance across a wider sowing window plus it offers a secure disease and grain package for all environments."
"Raider provides growers with greater flexibility without compromising on yield performance."
LRPB Raider has a shorter plant height with the ability to quicken in cooler environments and seasons, while retaining LRPB Lancer's high tillering growth style and LRPB Reliant's ability to finish the season off fast.
Both LRPB Avenger and LRPB Raider are available for order now through your local trusted rural retailer. For more information contact your local Pacific Seeds Territory Manager.