Growers seek solutions to increasingly dry conditions
Growers seek solutions to increasingly dry conditions
September 29, 2021
As growers continue to contest with unpredictable weather, it appears that cropping farms are amongst those hit the hardest, with ABARES research showing that an observed shift to hotter and drier conditions has hurt growers' bottom line.
These losses in dry years are driven by large reductions in crop output, due to lower crop yields and area planted, with farmers looking to mitigate this risk by adopting new seed technology.
With farming deeply imbedded in his history, Norwin Queensland-based grower Arnold Peters has experienced his fair share of turbulent weather, and recently shared his experience with one of Pacific Seed's new wheat product – Hellfire – noting how the product stood up to dry conditions.
"The last three years have been the driest and toughest years I have experienced since I started farming – we have really had to compete with the drought," Mr Peters said.
"In 2019, we trialled Hellfire on a small paddock of dry land and grew it under irrigation, and it did exceptionally well in the dry weather.
"The next year, we wanted to see how much seed production we could generate, so we put about a third of our country in Hellfire and it jumped out of the ground and got away.
"We've been so happy with this variety, so we're going to use about 100 per cent going forward."
Arnold participated in the Pacific Seeds Hellfire trials, before the product was commercially released, and has been using it ever since.
"We decided to trial Hellfire for the first time three years ago, before it went to market, and we've been multiplying our seed supply during that time," he said.
Hellfire is a high protein wheat variety, with a combination of large grain, high protein and low screenings which has made it a standout to growers. Hellfire combines an APH classification with a 11 per cent yield increase over Pacific Seeds' older product Spitfire.
"We've also grown Spitfire in the past and have been pleased with the results, but for our conditions we find that Hellfire has had a greater yield.
"The wheat has been excellent and protein levels have been really high with Hellfire," he said.
"We've had three years of extreme drought here and just had a break in the weather in the last two months, meaning we have decent subsoil to look forward to for our Hellfire crops.
"Our experience has been really positive with Hellfire and I've already recommended it to a number of growers."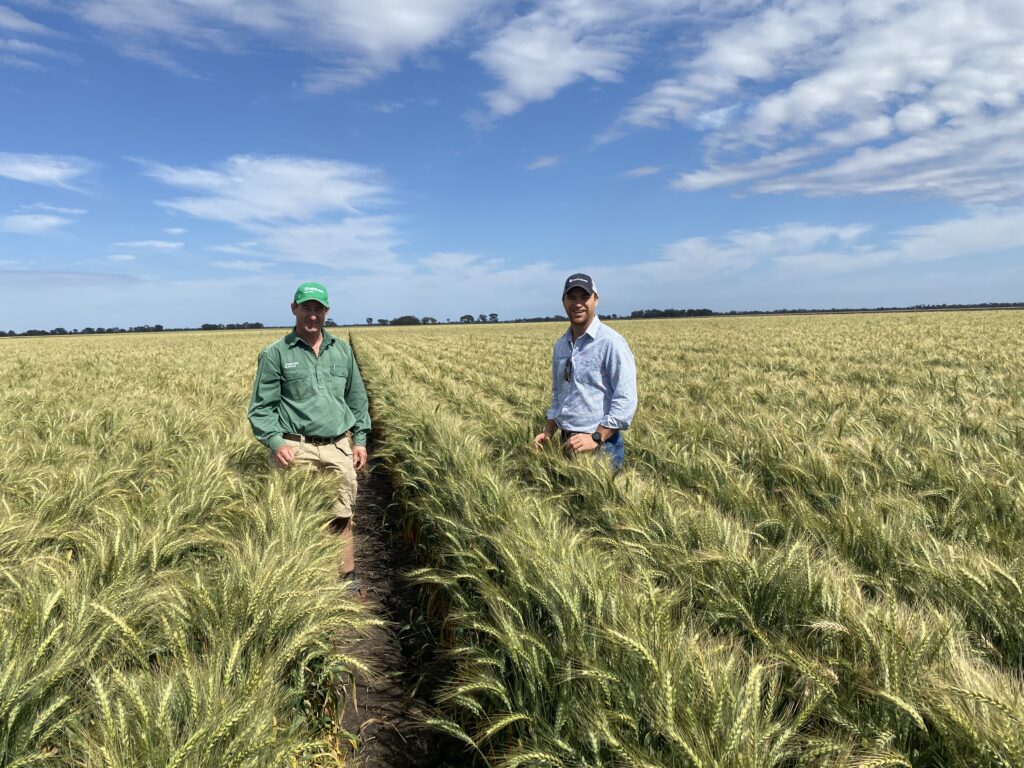 [1] ABARES, Jan 2021, The effects of drought and climate variability on Australian farms